SDSU Athletics is known and recognized as a world class learning and athletic institution. The program brings together a community of students, faculty, staff, parents, and alumni to support our athletic endeavors.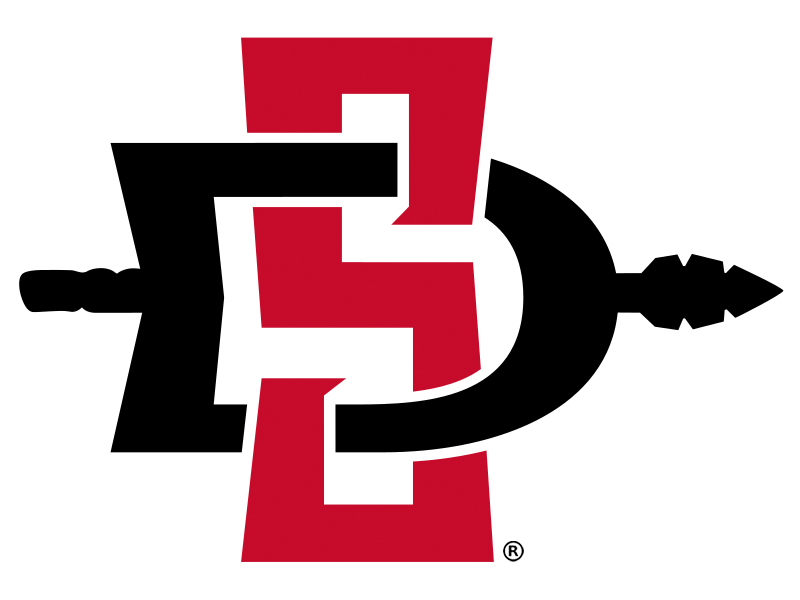 The logo has represented SDSU for decades.
It is designed to capture our strength, energy, forward motion, and the pride of our athletics programs.
SDSU Athletics Logotype
Our Athletics logo is intended for all items that need to represent strictly SDSU athletics only. The logo is available in several variations for use when needed.
Please refer to the Athletics Style Guide for further information.