The San Diego State University (SDSU) wordmarks and primary logos are core elements of the University's visual identity system. It is the policy of SDSU to invest in a single visual identity, rather than maintain multiple logos (outside of the approved University Logo, Campus Icon, and/or Athletic Icon), as multiple conflicting or competing logos may interfere with SDSU's cohesive identity and message.
Official Wordmark and Logo
An official SDSU wordmark must be used as the primary identifier for SDSU locations, divisions, departments, academic colleges and other units. The SDSU wordmark may not be altered. Established wordmarks or logos have been created for each SDSU location, division and academic unit.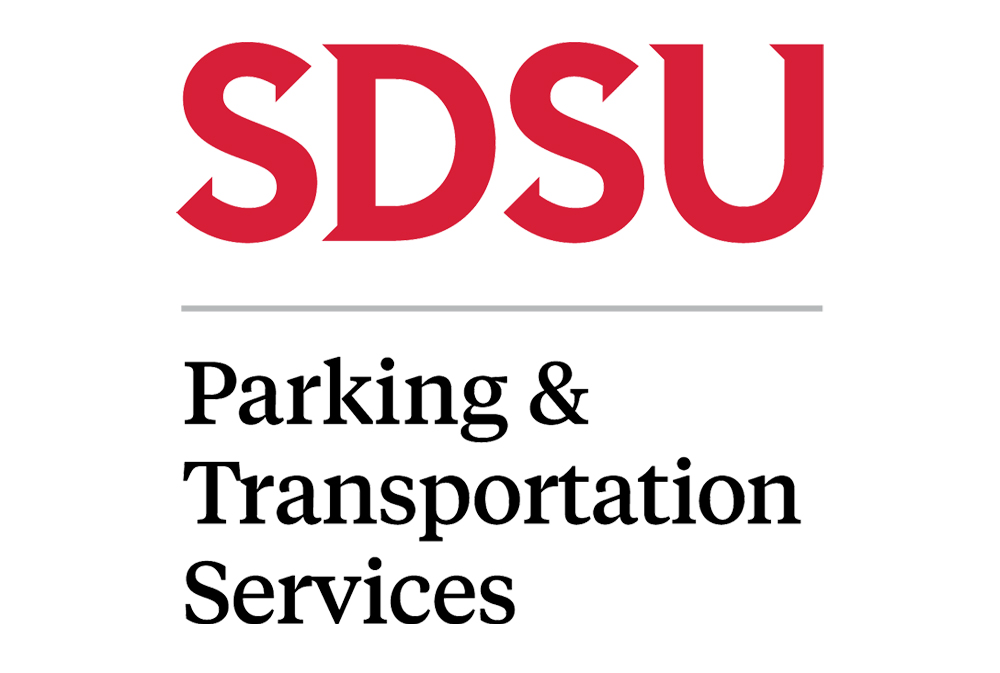 Each SDSU location, division and academic college should also use the official SDSU wordmark and logo as their secondary mark or logo.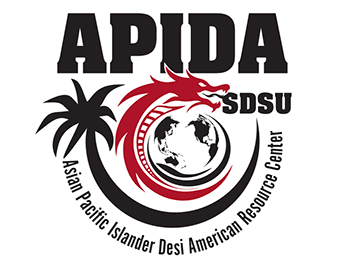 SECONDARY WORDMARKS OR LOGOS



A secondary logo is a graphic, image, mark or symbol other than the official university logo that is used to represent an entity associated with SDSU. Academic colleges, departments, programs, offices and centers are not eligible for secondary logos.
There may be unique, limited cases in which a secondary logo is approved for a non-academic unit, office, center or other university entity.
As a result, a request for a secondary logo must be submitted to the SDSU Logo Committee using the online logo request form. Please note that new and unique marks are generally not approved as they dilute a unified identity.



Unnecessary Logos
Separate or unique logos for centers and programs within a department are often unnecessary. The identity should, instead, be brand-aligned and consistent use of a typeface, colors and imagery.

STUDENT ORGANIZATIONS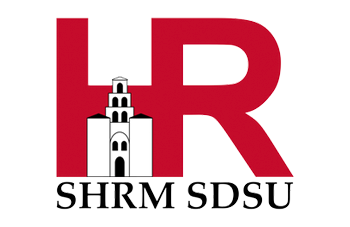 Recognized student organizations may use the letters "SDSU" or the words "San Diego State University" with a unique illustration or as a text only logo. SDSU student organizations are not authorized to use university logos unless approved by StratComm.

Use of the University name or logo in sales items must be approved in writing in advance by Aztec Shops. Contact [email protected] for more information.
Student clubs and organizations that are not officially recognized by the university are barred from using the university's name and logos in any materials, whether physical or digital. Information on the Recognized Student Organization (RSO) Application process is available on the Student Affairs and Campus Diversity site.



MODIFYING EXISTING SDSU LOGOS
An SDSU location, division, department, auxiliary or individual may use the official SDSU wordmark and logo for university purposes. The addition of a department name, event or activity with the wordmark or logo is permitted when SDSU brand guidelines are followed.
Presidential Seal
To maintain its integrity, the Presidential Seal is reserved for formal and official communications of the University and the President. Examples include diplomas, transcripts, commencement and convocation materials. Permission from the Chief of Staff or Associate Vice President for StratComm is necessary for use. Requests must be sent to [email protected].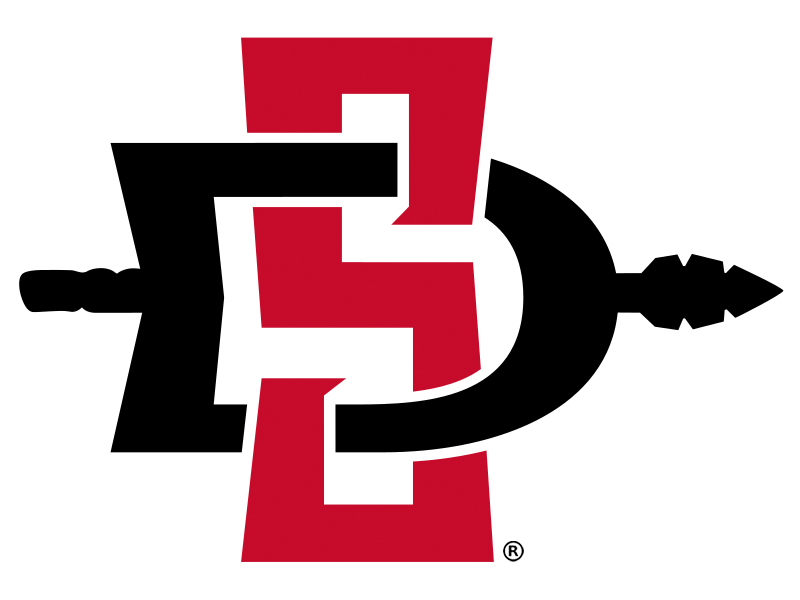 Athletics Logos
The Athletics logos, logotypes, wordmark, and visual identity system are to be used solely by Athletics and all intercollegiate teams to represent San Diego State University Athletics. Athletics logos and wordmarks may not be used by other entities without written permission from the Athletics department's designee. Please review the Athletics Style Guide and contact information for request of use of logo/logotype.



ORGANIZATION FUNDRAISING
Organizational fundraising includes any University Department, auxiliary or campus organization wishing to utilize any SDSU logos or marks to raise revenue for the SDSU or one of its authorized Departments or organizations. Please review Exhibit B within the full Logo Policy for details on how to submit requests for SDSU trademarks/logo use; these requests must be submitted at least two weeks prior to the scheduled event.



PROMOTIONAL, SPONSORSHIP, AND GIVE AWAY PROGRAMS
Authorization to engage in such activities utilizing SDSU trademarks/logos on behalf of SDSU must be received in writing (e-mail) by the SDSU Licensing Director. Please review Exhibit C within the full Logo Policy for details on how to submit requests for SDSU trademarks/logo use.



TRADEMARKS
A trademark (or mark) is any logo, symbol, nickname, letter(s), word, slogan or derivative that can be associated with an organization, company, manufacturer or institution and can be distinguished from those of other entities or competitors. Abbreviated campus names (SDSU) and Internet domain names (shopaztecs.com) are common examples of trademarks.
Aztec Shops provides approval for all trademark usage and may be contacted by emailing [email protected].



CONTACT
Please contact Strategic Communications and Public Affairs at [email protected] for logo and brand related questions.